winter solstice
retreat 
with Anna lundgaard & Jesper Westmark
At this Winter Solstice Retreat we will be honoring the darkest day of the year. 
Darkness invites us to slow down, go inward, adjusting and reflecting - This is exactly what we will be doing together for 4 days supported by our elements : Earth, Water, Fire, Air and Spirit.
We will be sitting in various ceremonies together (indoor and outdoor) and work with 2 plant medicines: Grandfather medicin from Peru and Ceremonial Cacao from Guatemala.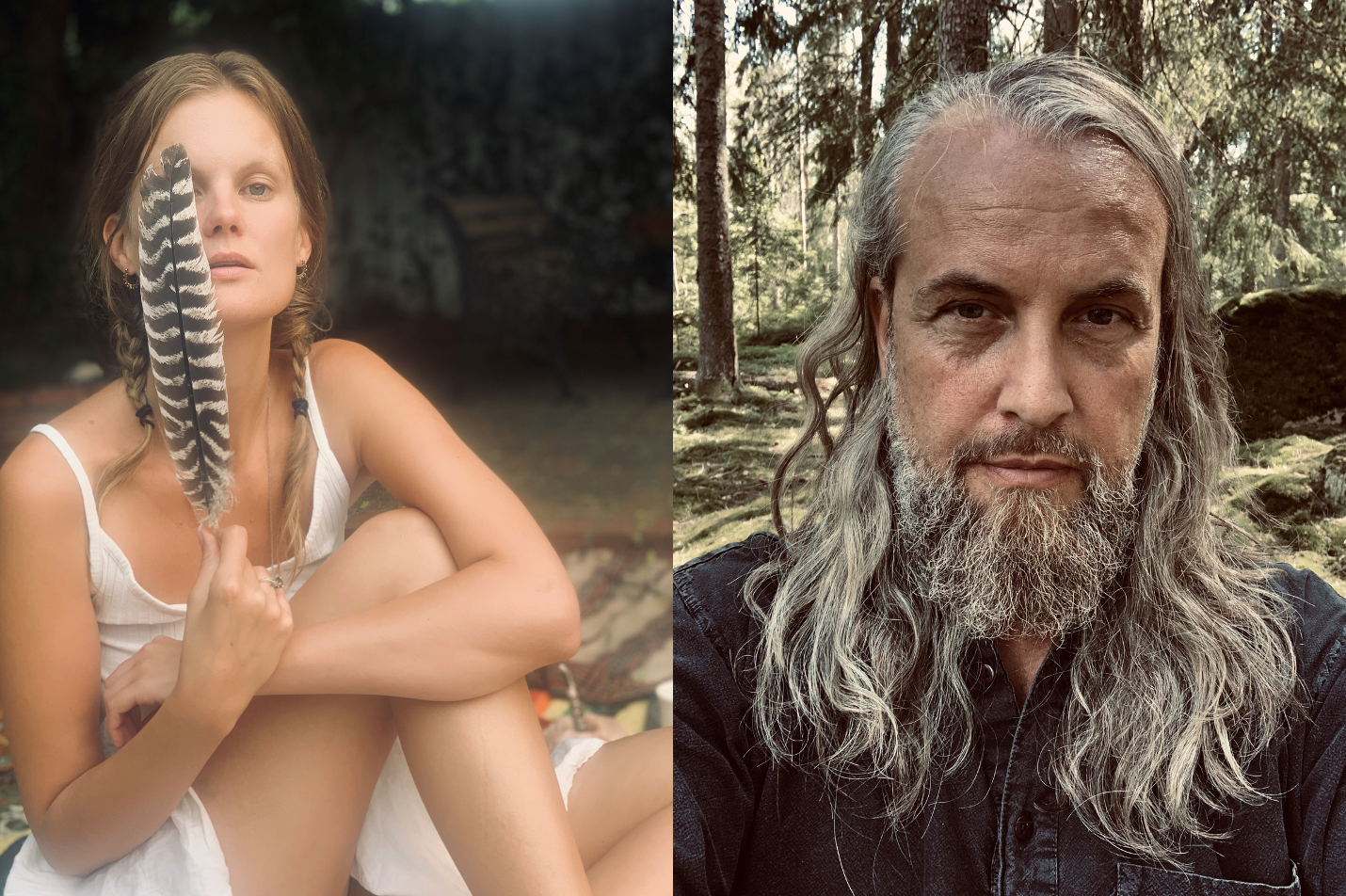 The retreat is facilitated by Anna Lundgaard & Jesper Westmark
Tentative Program:

Dec 20th - OPENING: Arrival & Opening to receive:

14:00 - Check in and settling
15-16:00 - Greeting the land and honoring of the elements (earth, water, fire, air, spirit)
16- 18:30 - Cacao Ceremony for openness  *Lead by Anna Lundgaard
19-20 - Dinner
20-21:30 - Sauna with locally harvested herbs essential oil medicine +Ice Dip in lake  *Lead by Jesper Westmark
Dec 21st - EXPANSION: Winter Solstice Grandfather Ceremony **fasting until afternoon
7:30-8:30 - Greeting the land ritual and welcoming the darkness
8:30-9:30 - Plant medicine orientation       
10:00 - Grandfather Ceremony begins *Lead by Jesper Westmark
16:30 - Dinner buffet available
19-20:30 - Sauna with locally harvested herbs essential oil medicine +Ice Dip in lake  *Lead by Jesper Westmark
Dec 22nd - CONTRACTION: Time to go inwards and return to the heart
7:30-8:30 - Gratitude prayer ritual for the land
8:30:9:30 - Breakfast
10-12:00 - Plant Medicine Integration and sharing circle
12-13:30 - Meditation for ease and grace through darkness
14- 15:30 - Sauna with locally harvested herbs essential oil medicine +Ice Dip in lake  *Lead by Jesper Westmark
15-30-18:00 -Solo time for journaling and silence
18-19:00 - Dinner
19:30-21:30 - Cacao Ceremony for love and deep integration -Lead by Anna Lundgaard
Dec 23th - DEPARTURE: Closing and returning home
7:30-8:30 - Gratitude prayers for the land with fire ritual
8:30:9:30 - Breakfast
10-12:00 - Closing Ceremony